I just found out about some nice referal program on Greenman Gaming.
GMG is one of the many digital game distributors rising lately, alongside Direct2Drive and Gamersgate.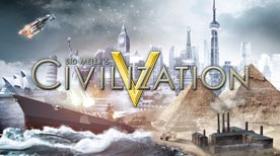 Right now,
Sid Meier's Civilization V is up for £5.99
, which is, in fact, a steal (6.80€), especially considering the lowest it got was still 20 bucks on the steam summer sales.
Now the cool thing.
You can refer people who then sign up, spend more than £5 on something, which then will give
both the one refering AND the refered person £5 store credit
.
I just tried it, had to pick up Magicka again as a gift (you get both
Magicka and Vietnam
for slightly over £5), and with the additional £5 store credit I collected all the DLCs for free.
So, if you wanna check out Greenman Gaming and think about buying something, feel free to use my referal link to get there. It will serve both you and me.